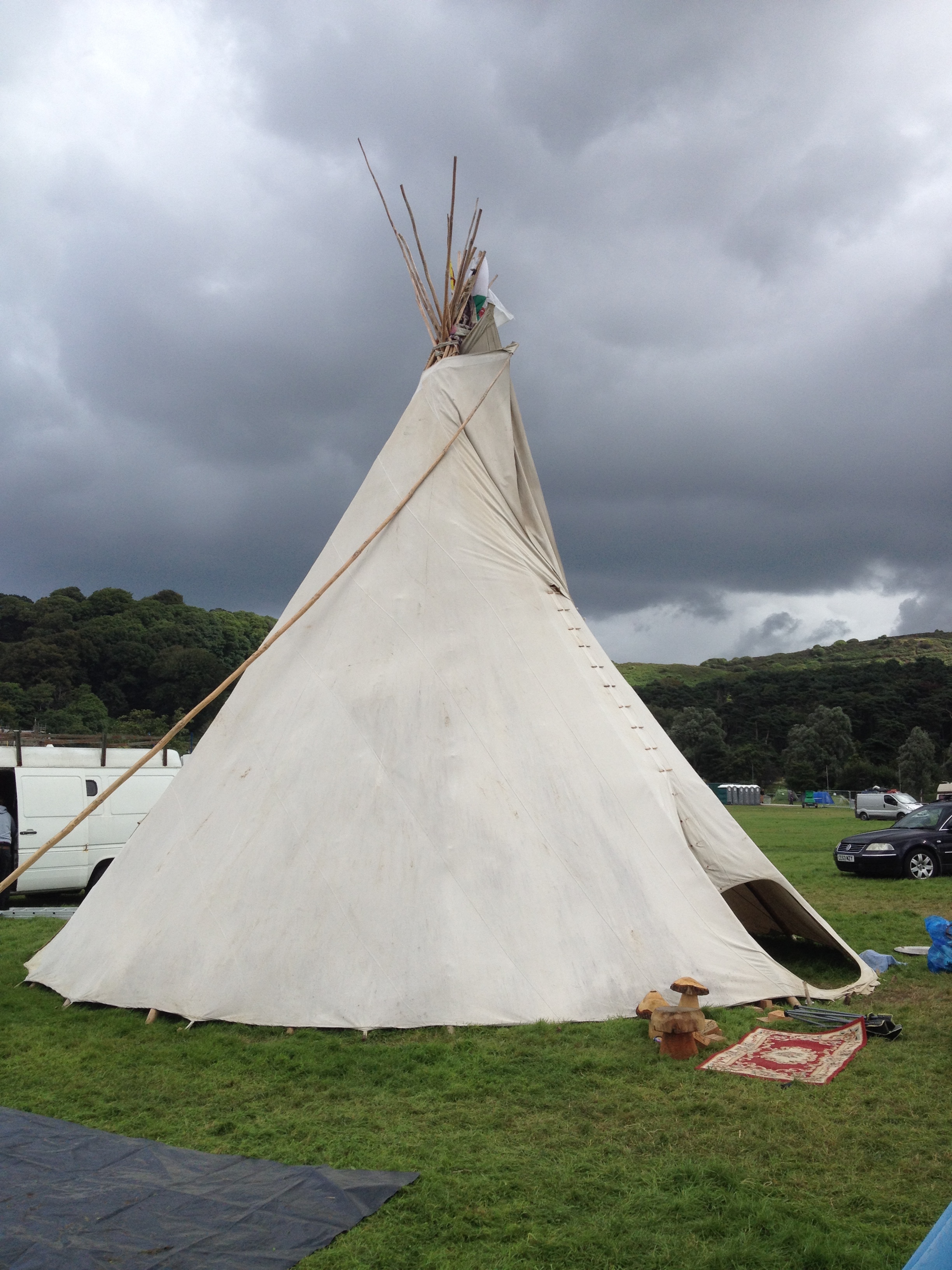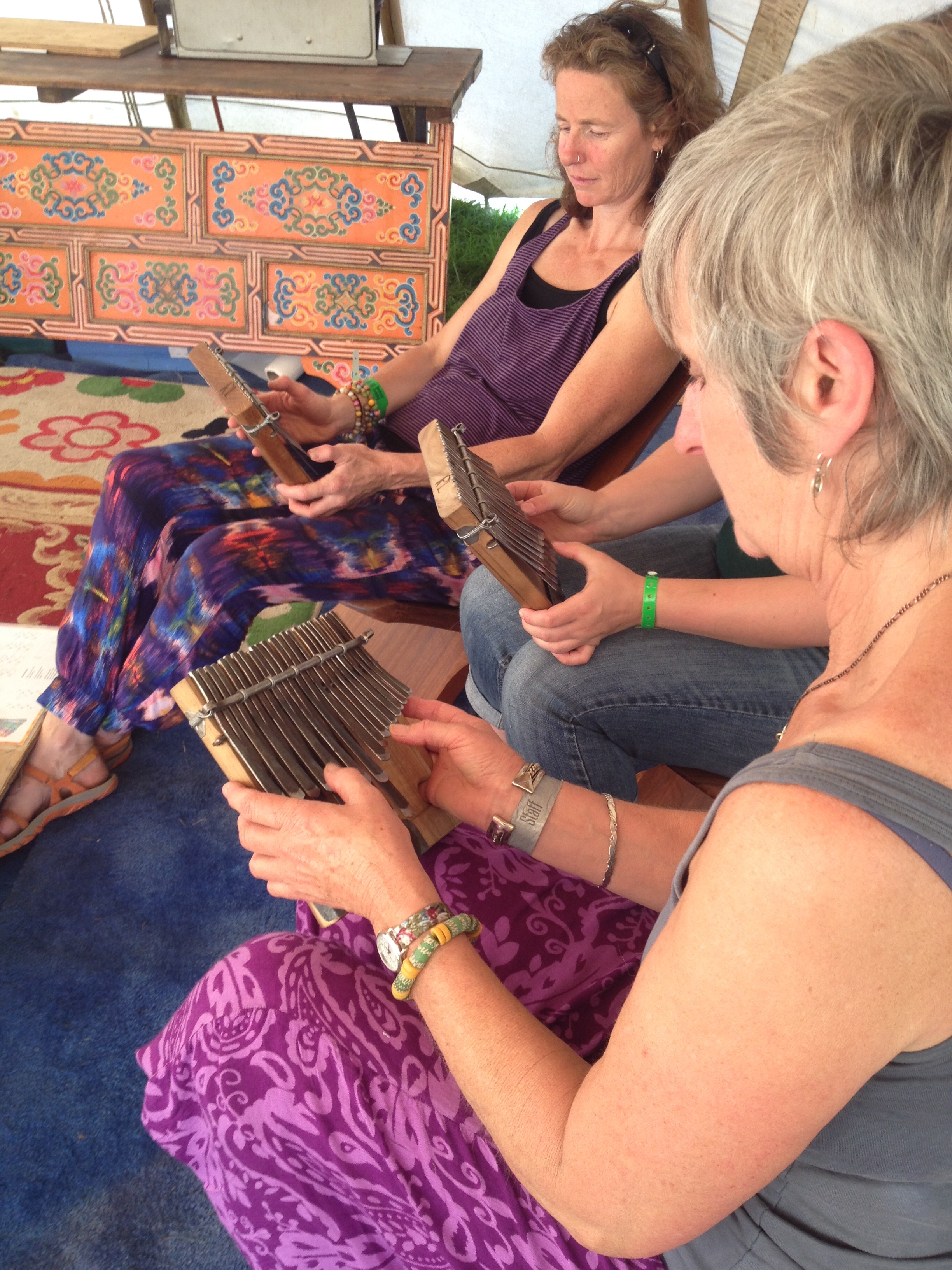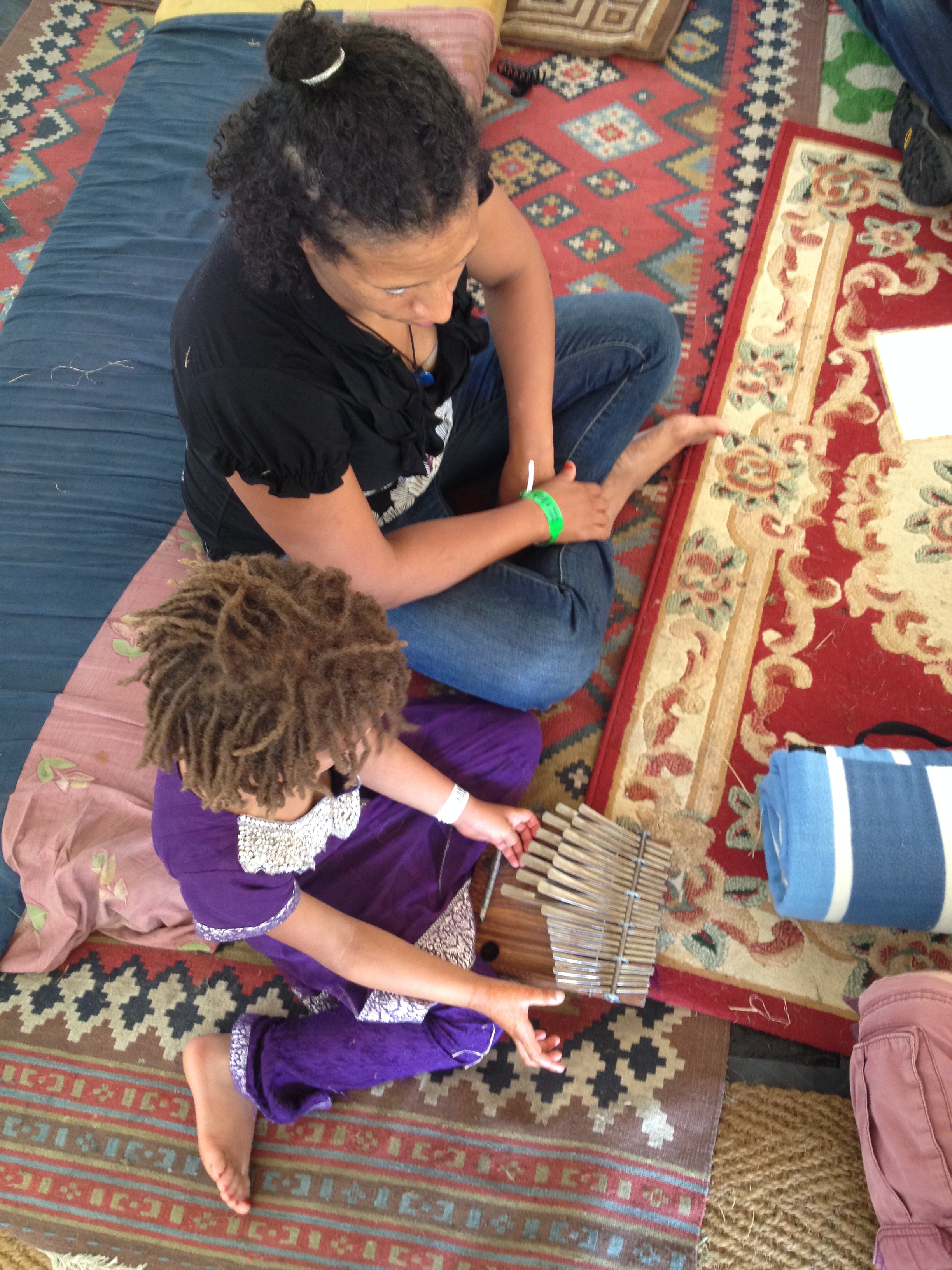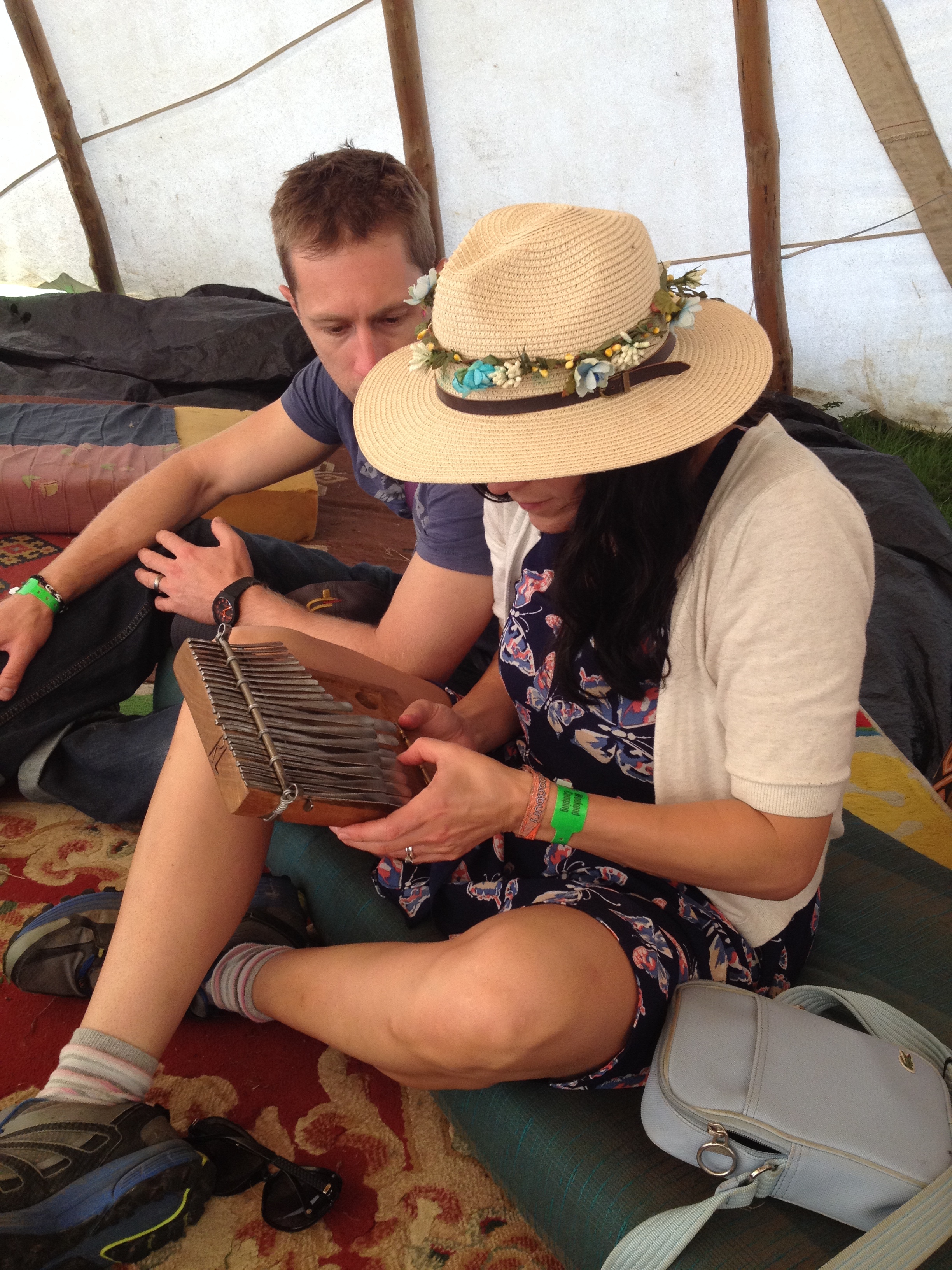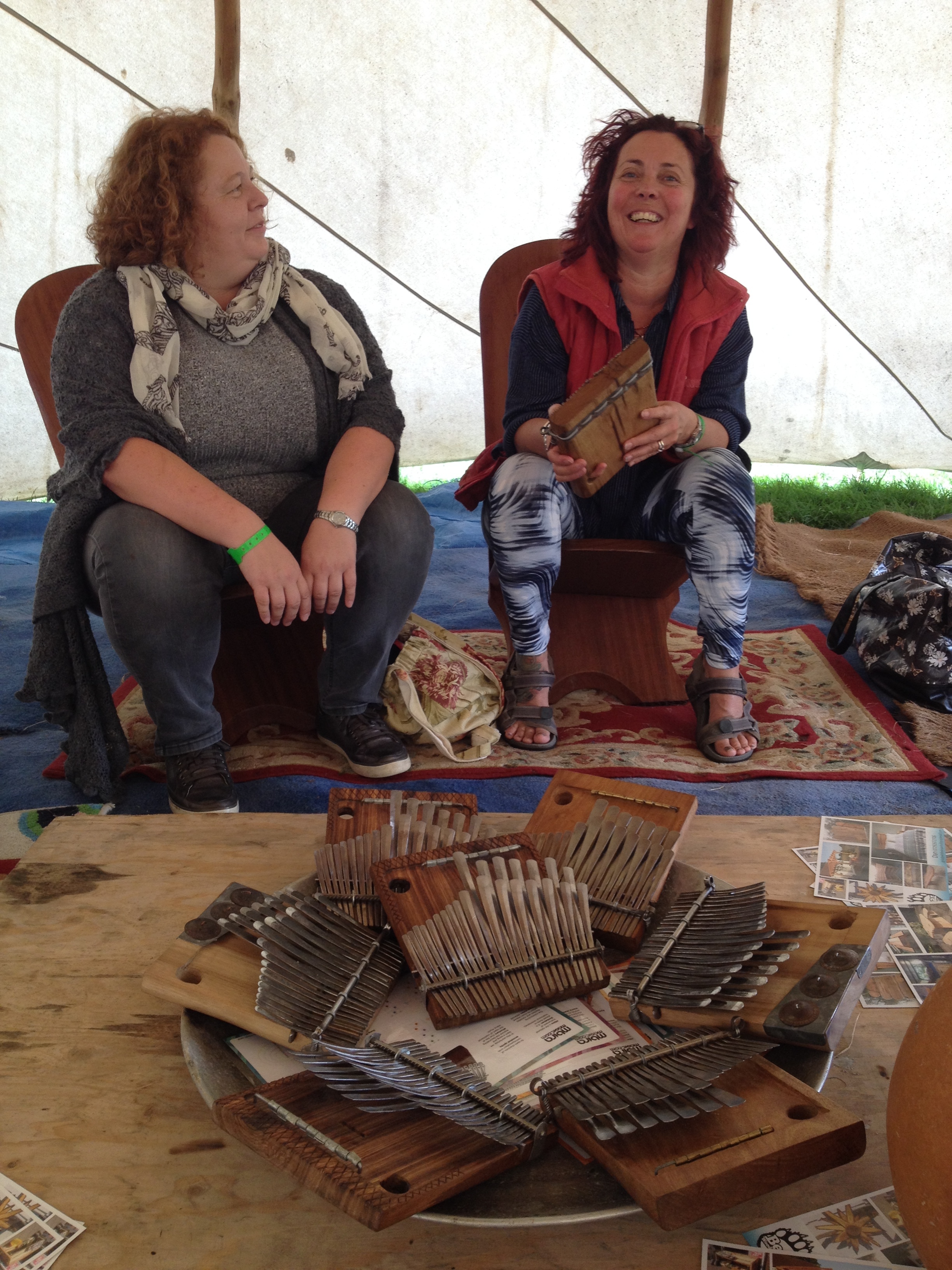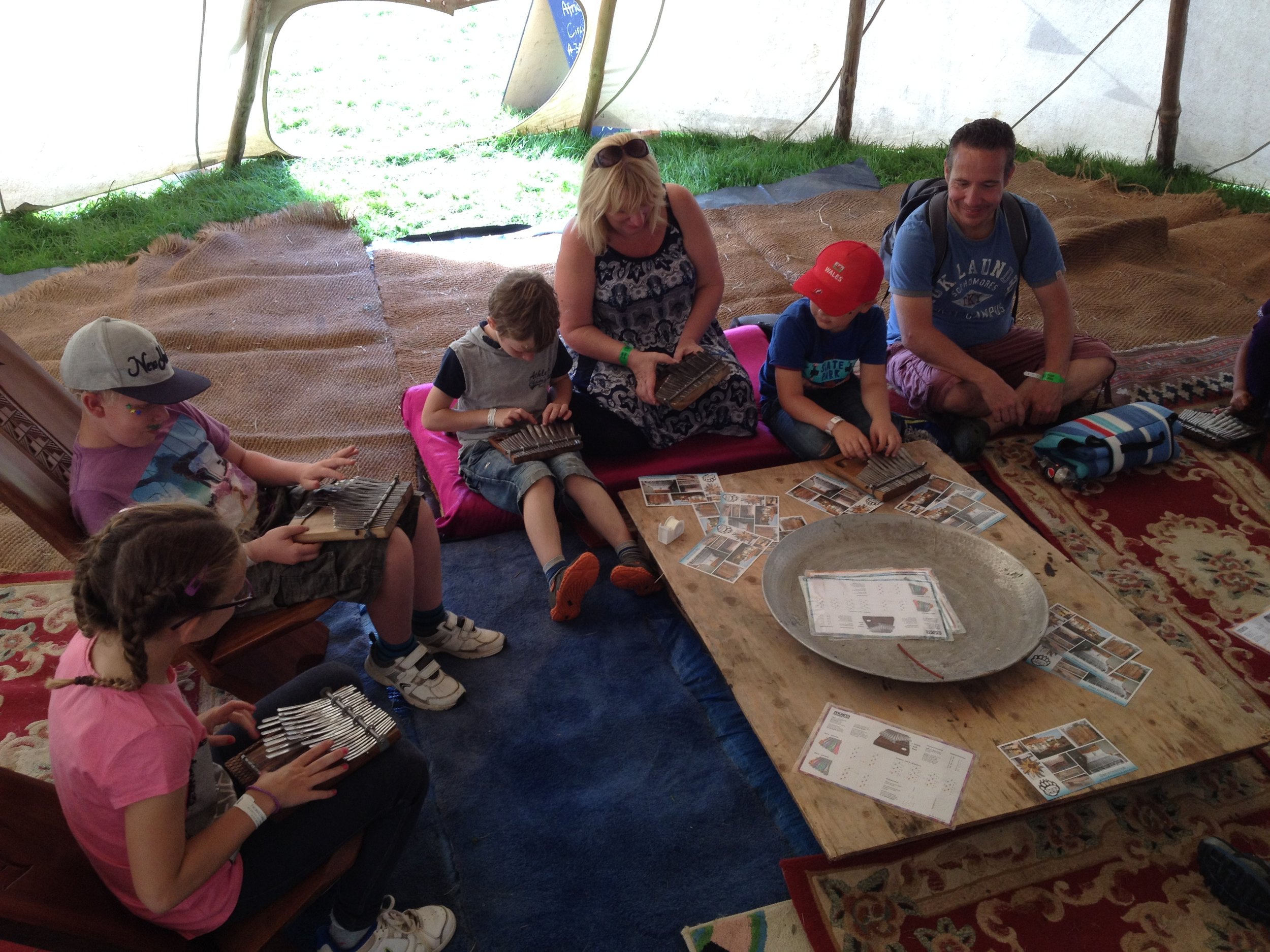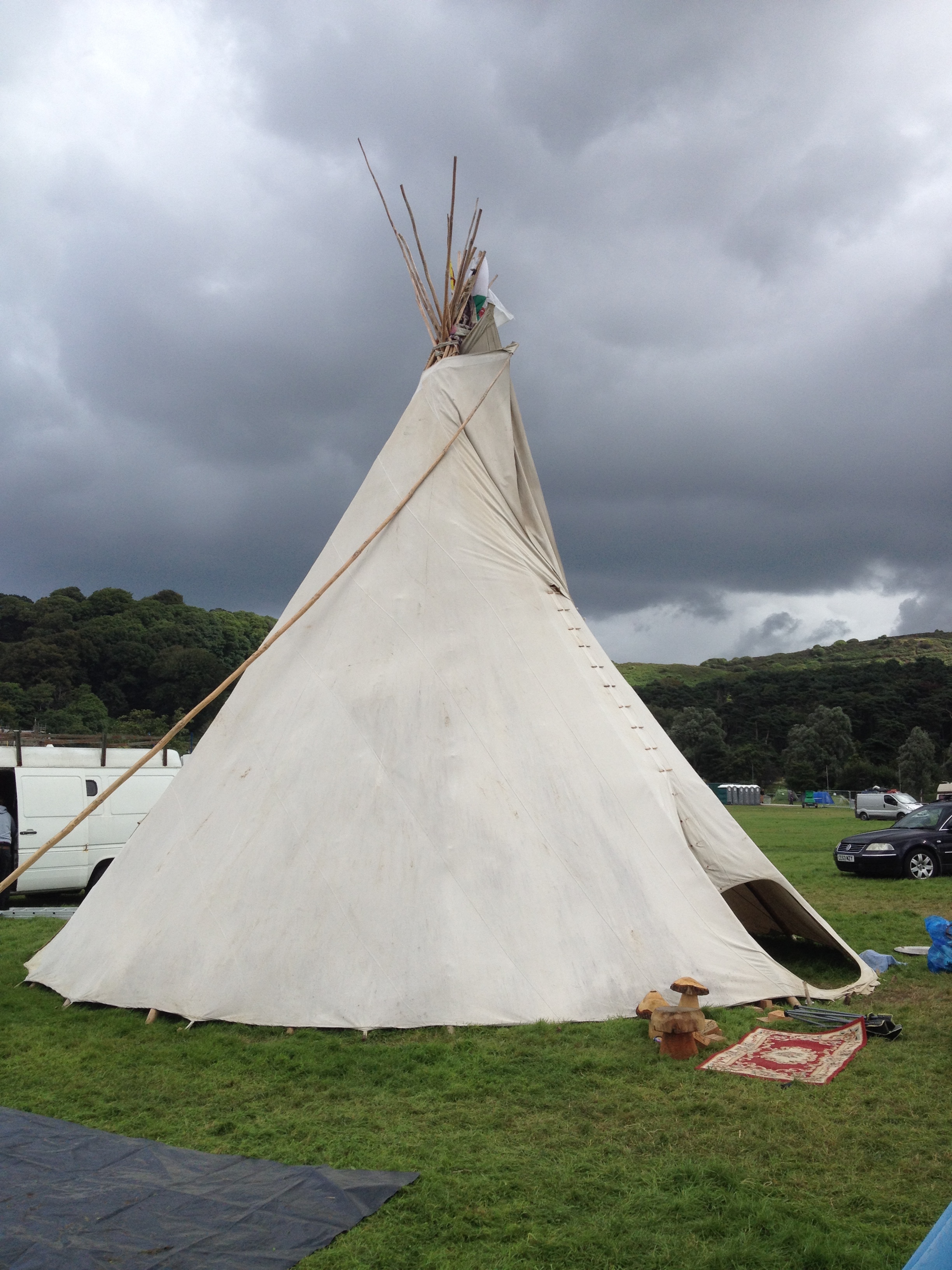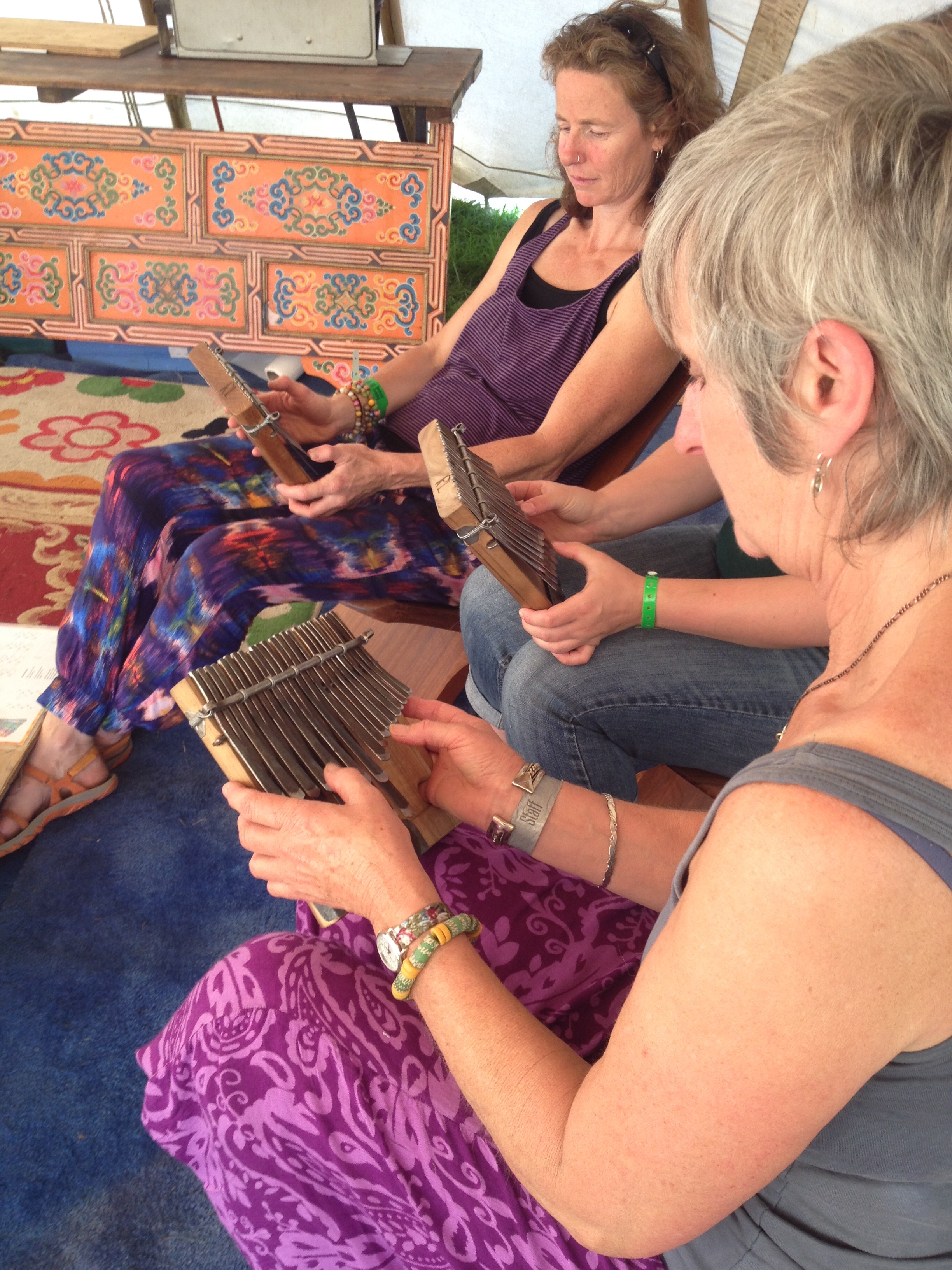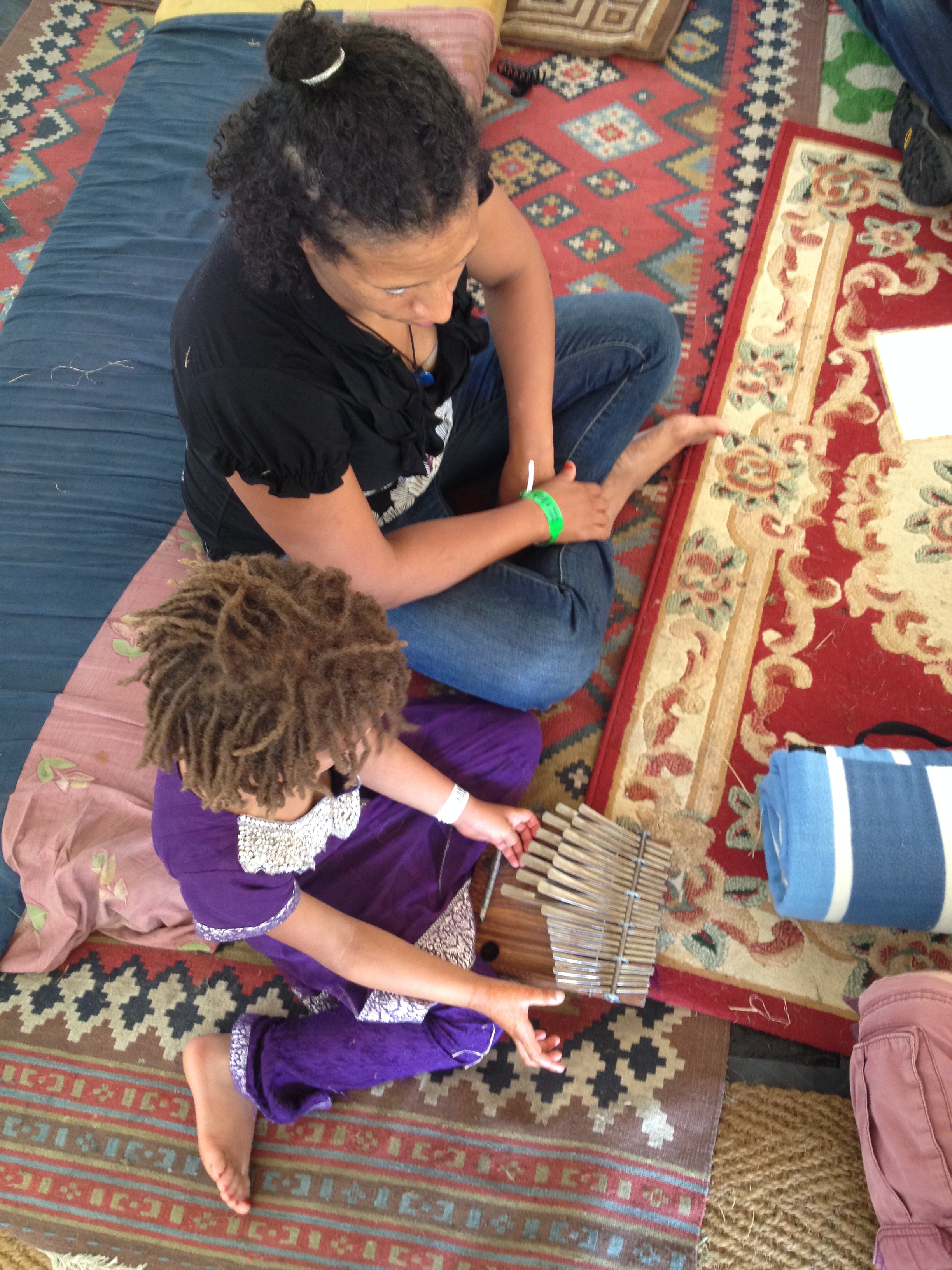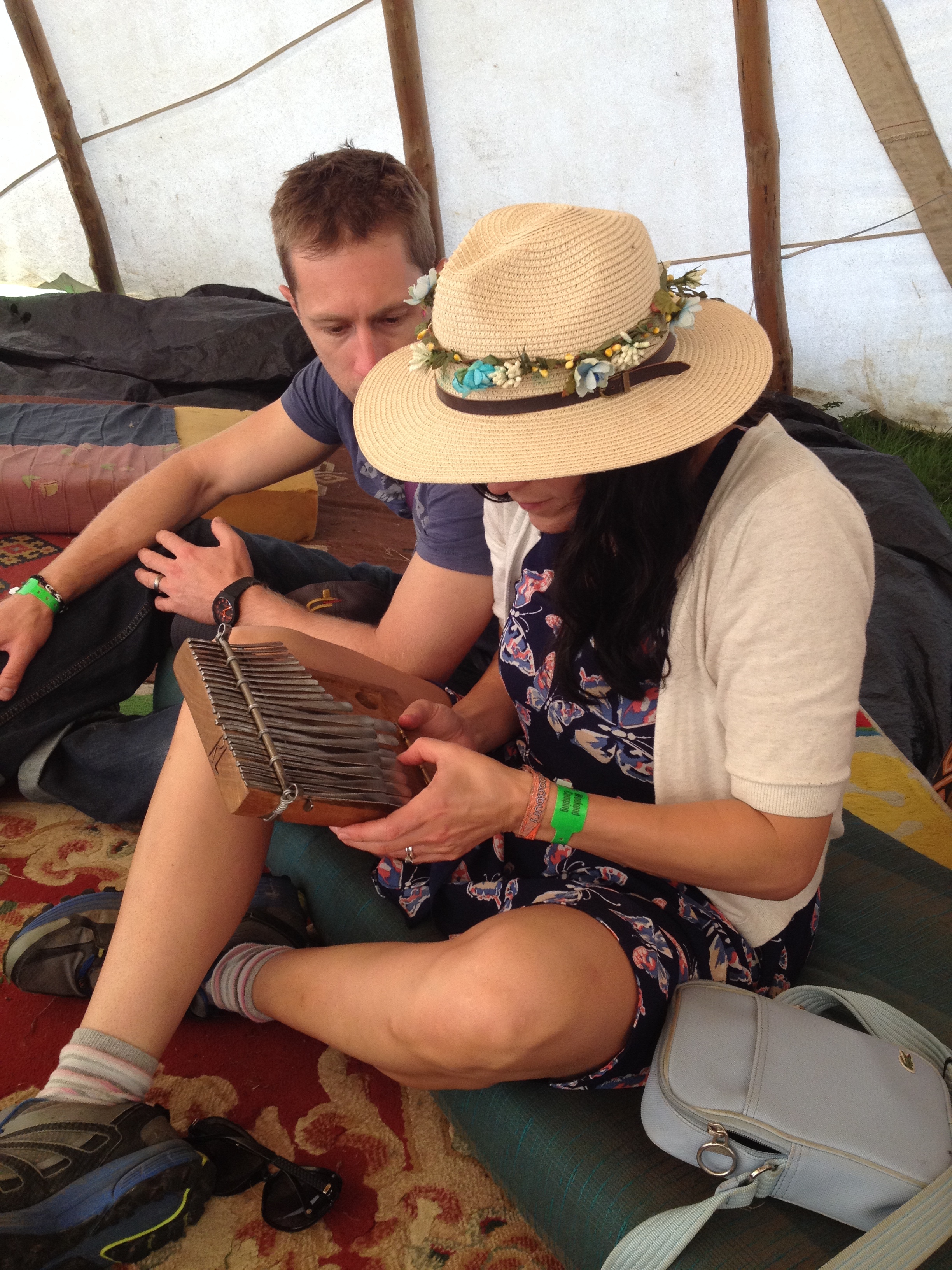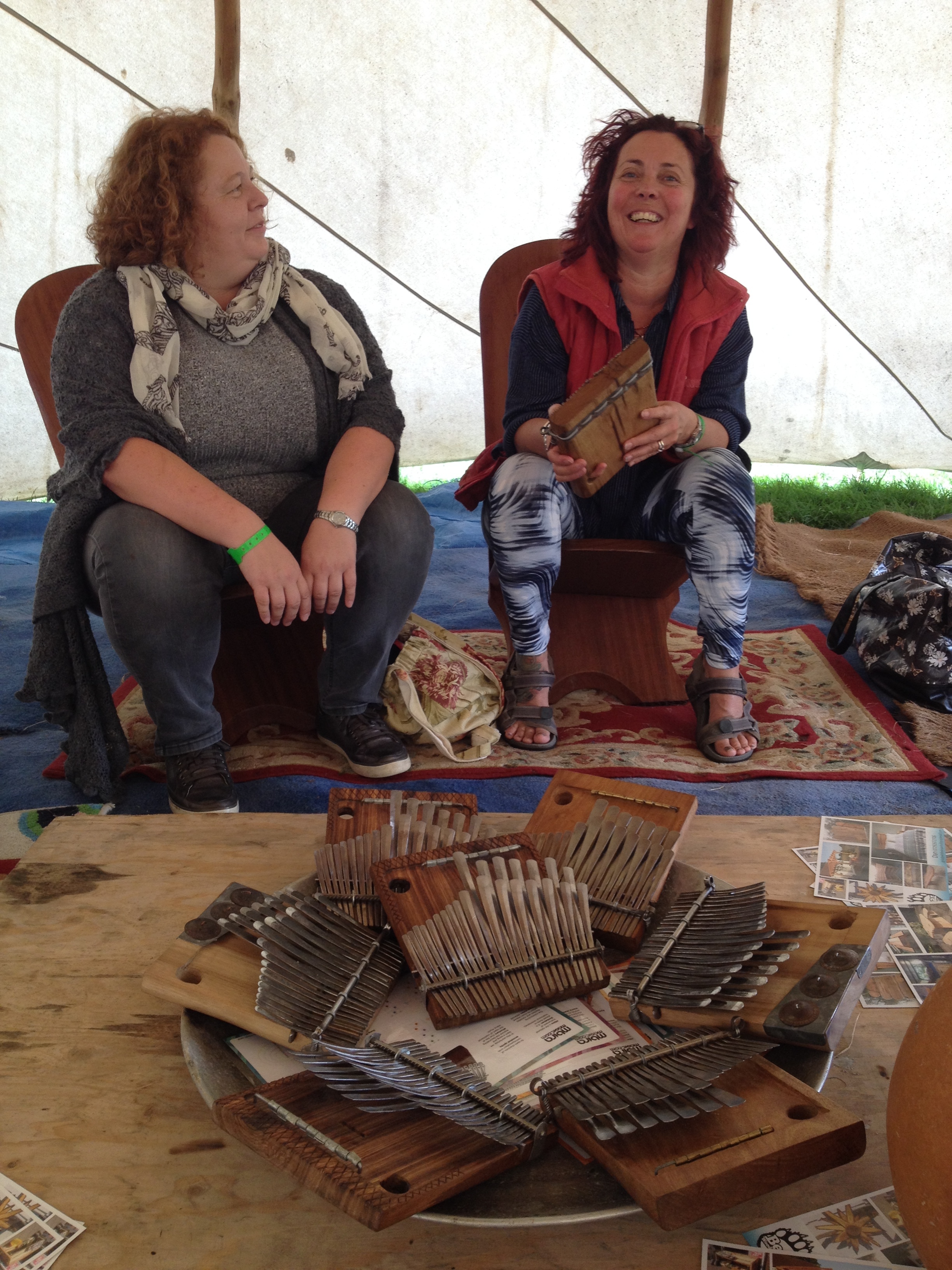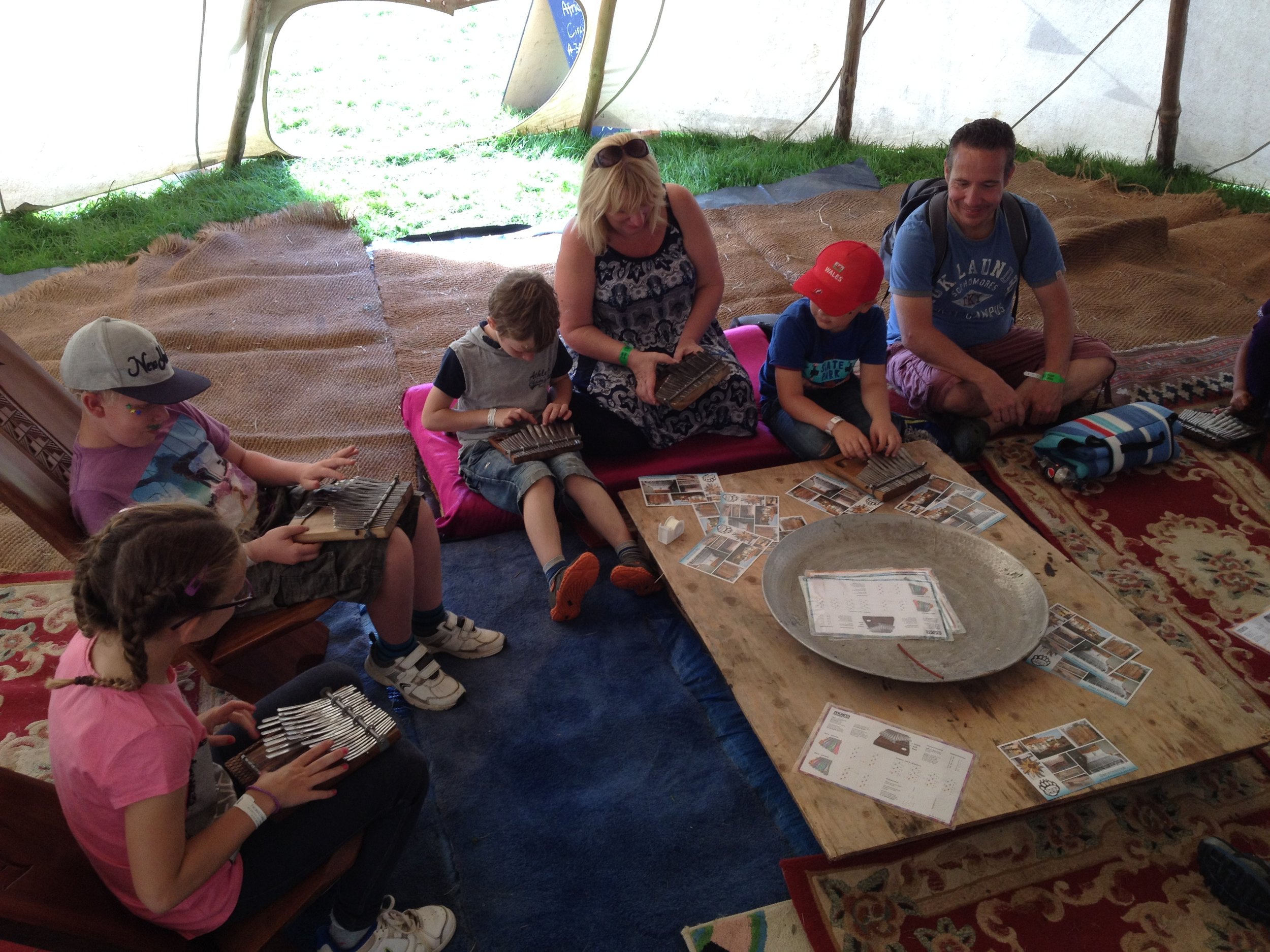 I've loved summer festivals ever since I first attended Womad (World of Music and Dance) in my early teens. Every year for about ten years the weather always happened to be perfect, and somehow I would always manage to get in free. Womad used to be in my home town, Reading, so I either knew someone with spare guest passes, or was able to to get a group of buddies in as a result of working at the neighbouring hotel - thanks Holiday Inn! For me, this festival was so many things. The sun, flags, incense, music, foods, fascinating people and unusual stalls all came together to create a welcoming and absorbing melting pot of diversity.
One of the most moving performances I saw at Womad was that of Debashish Bhattacharya - playing slide guitar like I'd never seen before.
Desktop users can enjoy the audio from this video in the background while reading on...
More recently, in 2012, a friend inspired me to make a road trip to Boom! festival in Portugal. After a 5-day drive (It's possible in three days, but I took a detour to Santiago de Compostela, Spain after having read Paolo Coelho's book 'The Pilgrimage' and Shirley Maclaine's 'The Camino' a few years earlier - both about making this journeys to this popular pilgrimage destination), I finally arrived in Portugal at a setting that was out of this world.
Thousands of participants from over 104 countries gathered together to enjoy six days of psychedelic art, healing areas, dance temples, permaculture gardens, fascinating lectures, a massive lake, geometric installations, relentless sun and a few too many late nights - all followed by a four day after party!
I wondered when I would return here, and it was only a couple of months into taking mbira lessons with Fungai that I entertained the idea of bringing mbira back to Boom! This idea was a leap, but not impossible. I was already an experienced world percussion workshop leader with some good connections, had started planning Mbira Magic, and the contact that first introduced me to the festival was getting more involved with the organisers of the event. I convinced myself that I could make it happen if I tried.
The day that Boom! opened up their facilitator application page, I was ready and waiting.
Ours was the first application they received. I shared my enthusiasm, showed them my paintings, and explained how I thought our offer matched well with their plans. Boom's theme for 2016 was 'Shamanism', and permaculture/sustainable living are core values at every event they hold.
After a few emails and Skype calls, the festival excitedly confirmed our attendance!
During this process, another friend who I'd met on a Therapeutic Drumming course over ten years ago had seen my various mbira posts on Facebook. Boyd was working with Kaya Festival to provide an new workshop and performance area called The Village, and called to invite me to take part. I immediately said "yes", but explained that I was waiting for some new instruments to come and could only take part if they arrived in time.
The instruments I had commissioned were Nyamaropa tuned mbiras from Argentina (Rodrigo Laje) and Zimbabwe (Samson Bvure). They did come in time!
Another contact was also putting together a brand new festival in Wiltshire and wanted me there. We made a similar arrangement. I was on a roll!
Then the bad news came...
Boom! couldn't cover any of our travel costs. It was disappointing to hear, but the decision to withdraw was easy. I couldn't justify a week of international driving and six days of workshops in exchange for a free ticket and a handful of meals. In fact, I already felt that I had succeeded - they'd said "yes".
Silver linings
I wouldn't have acquired my mbira workshop kit if it wasn't for the hope of delivering sessions at Boom!, but this was all a blessing in disguise. I would now get to share my enthusiasm for the instrument at equally exciting summer festivals that were more local to me. Participants at one of the weekly percussion groups I lead were also interested in my mbira work and asked me to share my instruments with them when they arrived - they loved it!
So everything has turned out great. I've had a fab summer, met some lovely people, and now have a selection of events to choose from for next year. I also have a local arts organisation looking to include mbira in their schedule and am developing a programme for local secondary school students. I'll keep you posted!
Thanks to Sarah Turner for this picture and the first four pictures in the gallery above (and Mike Kear for the photos with a border)! Read her review of my workshops, and find out what I taught and why in Part 2.
Before you head over there, please hit 'like' or 'share' so your friends can follow in your footsteps...
Cheers! - Andy